Leasing a Lexus RZ Electric in the UK
Not content with their small SUV / Crossover, the UX, the Japanese Lexus brand has now launched a new luxury crossover SUV in the form of the RZ. The self-described "evolution of electrified" will be their first dedicated battery electric vehicle, as the UX is also available in hybrid and PHEV format.
When can I or the business order the new RZ EV?
The concept was brought to market around March 2021 with the Toyota / Lexus group confirming that this will be going on sale for Europe in August 2022. True to their word, the official Lexus website has made the RZ available to pre-order, with deliveries due later in the year / early 2023. And this will fit nicely with the equivalent Toyota bZ4X which also launched in 2022, making the pure electric SUV segment the most competitive in the UK.
The Lexus RZ promises to offer slightly more quality than the Toyota and so will be an EV to consider against the Mercedes EQC, the BMW iX3 or the VW ID.5; indications are that the price tag will begin at around £55,000. But what specification and options are available on the RZ - is it a good and reliable car? The good news is that the Lexus is known for being one of the most reliable and robust vehicles to lease or buy.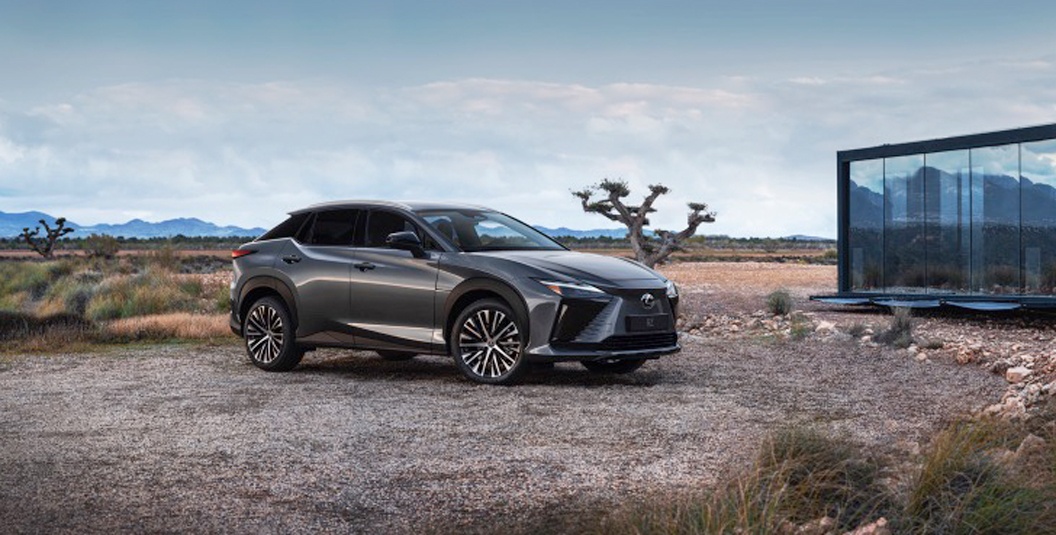 Their BEV options are no different and will offer the same level of quality. In terms of specification, the RZ is set to feature head-up display, 14" multiscreen, an optional panoramic roof, radiant heaters, ambient lighting, the Tazuna cockpit (which can include an optional One Motion Grip steering wheel), proactive driving and steering assist, driver monitor and a robust 3 year / 60,000 mile warranty. Indeed, Lexus now offer, under Lexus Relax, a 10 year / 100,000-mile warranty! In terms of specification grades, consider from:
RZ 450E Premium Plus Pack – includes Lexus Safety System, 20" Alloys, Lexus Link Pro, leather upholstery, 8-way electrically adjustable front seats with lumbar support, panoramic roof, head up display, panoramic view monitor, power back door and a heated steering wheel; and
RZ 450E Takumi – upgrades your new Lexus to ultra-suede upholstery, heated and cooled front seats with driver memory, panoramic roof, 64-colour ambient lighting, automatic and remote parking plus the Mark Levison premium audio.
Where the Lexus RZ is set to be a great option is within the company car and salary sacrifice market. With a pure electric vehicle because it emits no tailpipe emissions, known as zero-emissions, HMRC have confirmed that the Benefit in Kind applicable will be incredibly low. Starting at 0% at 2020/21, this has now increased to a measured 2% where it will remain until at least 2024/25. So what does low BiK mean for a company car or salary sacrifice driver?
In reality, this equates to hundreds, if not thousands, of pounds savings on your income tax bill every month - so somewhat meaningful. The fleet market has been the true catalyst for electrification across the UK notwithstanding the reduction and subsequent removal of the Plug-In Grant and the increasing costs for electricity.
As customers can see using our "Living with your…" tools, there are a number of good financial reasons for utilising the electric RZ as your next new car. From cost of a charge to servicing and maintenance to congestion and clean air zone savings, the Lexus could be the perfect solution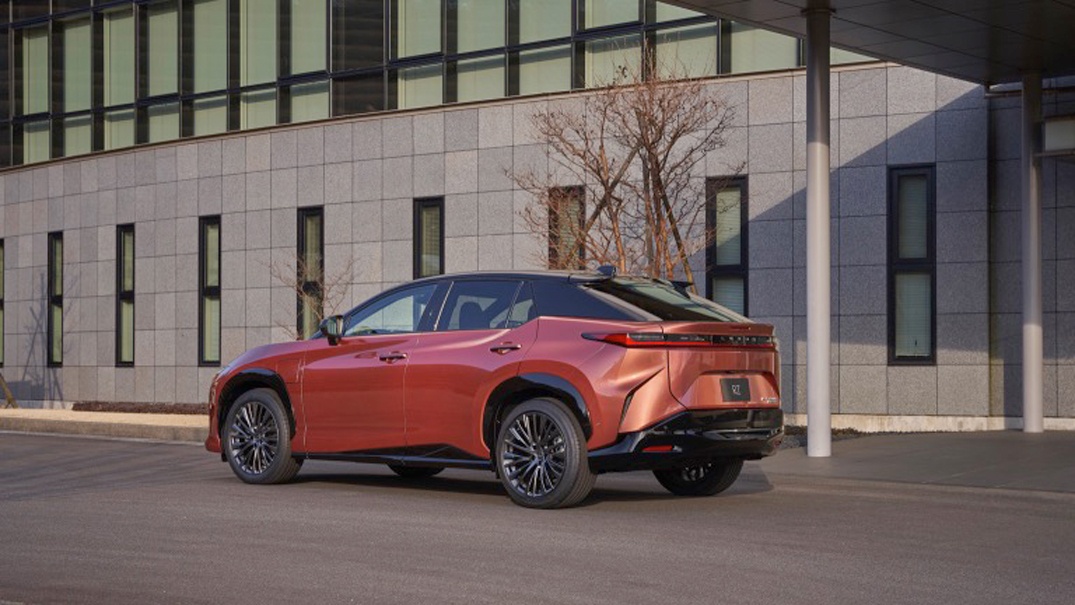 But is the Lexus RZ a good electric car?
On the battery technology, the 71.4 kWh usable battery offers 0-62 times of 5.6 seconds, 99mph top speeds and 230 kW (or 308p) via an AWD system. Real world range should be around 190 miles in winter (combined) and 255 miles in summer (combined) on a full charge. In terms of charging capability, the 6.6 kW AC max will enable 0 – 100% charging in just under 13 hours with the 150 kW DC max allowing 10 – 80% in just over 30 minutes.
Ready to order your new Lexus RZ lease?
The e-car lease website is dedicated to all things electric car, and van, so do use our unique tools to understand if this SUV is suitable for you or the fleet. While our main finance package is contract hire, a usership-based rental product, we can utilise this for any personal / consumer or business customer including salary sacrifice.
Use the online quote configurators to receive an instant price and utilise our tools for understanding charge point infrastructure / installation and even motor insurance options. Need more help and advice? Just get in touch with our team on 01942 910 001 or by emailing us at [email protected]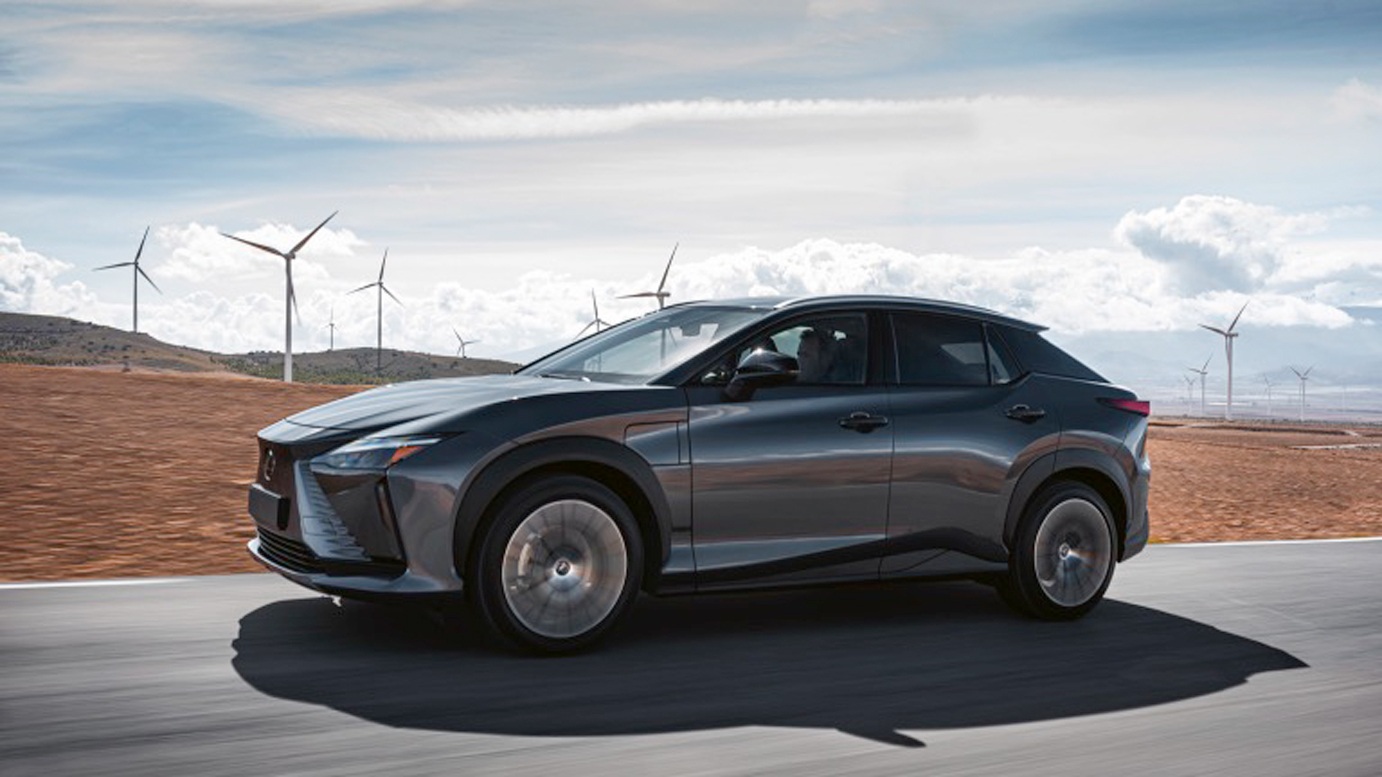 How much is a Lexus RZ Electric to lease?
There is limited information on the exact price of the new RZ EV but the e-car lease have been led to believe that prices will be around £55,000 and upwards. For lease prices, this will equate to around £500 - £750 per month for your new Lexus, so do not expect to see this on a "cheapest electric car to lease" list any time soon.
Is a Lexus RZ Electric a good car to lease?
There is limited information from car review and media outlets on the Lexus RZ, so there are no comparable ratings or reviews to set out. Lexus are a highly rated manufacturer and are very much seen as a Japanese equivalent to Audi, Mercedes and BMW, so do not expect to be disappointed with this luxury SUV. The only question is whether you would pay more for the Lexus than you would for the Toyota bZ4X or Subaru Solterra?
Is a Lexus RZ Electric lease right for me or the business?
Aside from the EV's quality, aesthetics and performance, understanding if this is correct for you or the business will be a more detailed investigation. This is where our tools become so crucial to you or the fleet manager as they set out charging times, accurate ranges (in all weathers), charging cables and charge point infrastructure. EVs do need more investment in order to enjoy them correctly and ensure it is a long-term solution. And where our expert team cannot assist, they will refer to the 3rd parties who can.
Where do I find the best Lexus RZ lease deals in the UK?
Some customers may start by visiting their local dealership for a test-drive and review. Many dealers will utilise PCP or HP finance solutions, so for a customer analysing leasing v buying they can use this info to make an informed decision. For price comparison, you might want to head to AutoLeaseCompare, CarWow, LeaseFetcher and LeaseLoco, which are some of the UK's leading aggregators. But remember that e-car lease not only offer some of the best value lease deals, but our information and advice is second to none. Our website is truly THE place to go for electric vehicle assistance
What is the cheapest Lexus RZ Electric leasing option?
At the time of writing (June 2022) there are only two options to buy or lease in the Lexus RZ and the cheaper of the two will be the 450E Premium Plus Pack.
What is the range of an Electric Lexus RZ?
One of the big queries for many customers, particularly those high-mileage drivers, is how far the RZ will travel on a full charge. Because there are a number of influencing factors, like weather, driving speeds, acceleration and charging habits, the ability to give just ONE range is impossible. For an RZ, expect motorway driving to allow for 160 miles in colder climates with warmer climates allowing for 205 miles. For city-driving/urban conditions, expect 225 miles in colder weather and 330 miles in warmer weather.
Can you tow with a Lexus RZ?
N/A – there is no towing information on the new Lexus SUV yet.
What is the towing capacity of the Lexus RZ?
N/A – e-car lease does not have any information on the this yet.
What is the MPG of the Lexus RZ?
This EV has a vehicle fuel equivalent of 128 mpg