Is the Tesla Model Y the electric car to lease in 2022?
The push towards electrification in the UK's automotive industry is more than "well underway"; the seismic growth of electric cars and vans on the UK roads notwithstanding a microchip shortage and supply issues (due to COVID) is clearly palpable.
As the UK's leading electric car lease broker, the team at e-Car Lease have been instrumental in helping personal and business customers move from combustion engines towards purely electric motoring. And it isn't just us alone. We are also supported by some amazing partners including Lythium , Zap Map , EVDB and the Gensen team
Many customers have been asking the question - can I really go electric with my next new car? And quite clearly the answer is now yes.
The main objections for our potential customers for moving to EVs has been centred around: 1) Range; and 2) Charging. Turning to the first (and primary objection), the increase in manufacturers producing EVs has almost certainly led to better battery technology and this has translated to better, and more practical, range statistics.
We find that many customers are seeking a minimum range of around 150 - 200 miles on a full charge, with our company car drivers pushing more for the 250-mile range on a full charge. The great news is that there are now many cars which can deliver this and it is no longer just the Tesla (although, as you will note below, this is a real best-seller still).
Understanding the range you need is also a fairly simple process; in particular we stress to customers that 300+ mile ranges are not only unavailable with most cars but they are also largely unnecessary unless you really are covering 30,000 - 35,000 miles per year. For a quick guide on what electric range is available on an EV, just head to the EV database infographic
And the confidence in EV's is clearly there for the UK public. As reported on the SMMT website some 190,000 electric cars were registered in 2021 compared to the 108,000 in 2020 - a 75%+ increase! And which is the UK's favourite electric car to lease? Unsurprisingly this was the Tesla Model 3, with nearly 35,000 vehicles being registered in 2021.
This made the Tesla M3 the UK's second favourite car overall, only being surpassed by the Vauxhall Corsa. If you would have said that the Tesla would become one of the UK's best-selling cars, many would have deemed you to be talking nonsense!
Car Registrations in 2021 and 2020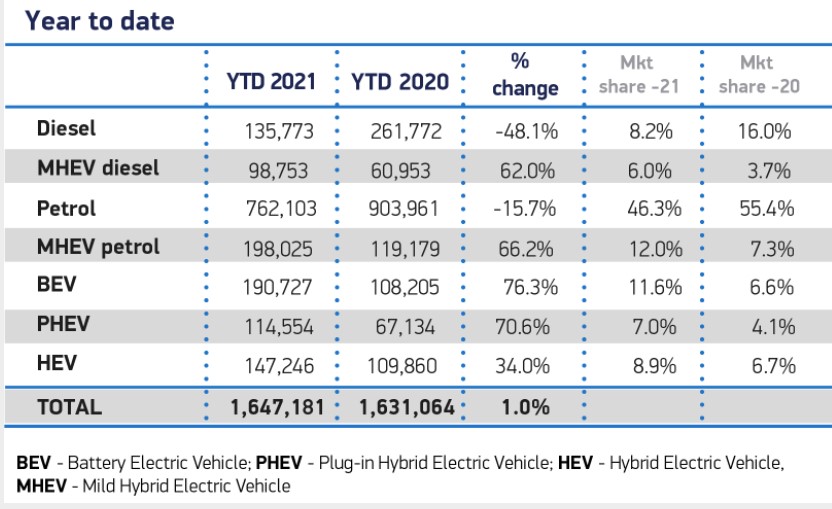 Best Selling cars in 2021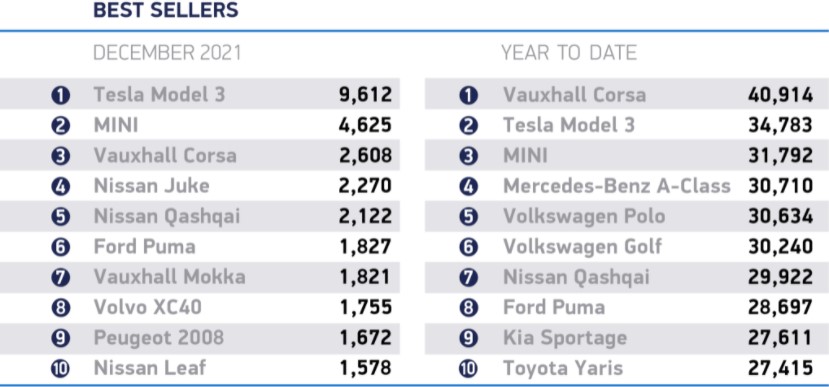 So what about charging an EV - is it still an issue to charge your electric car? Before making a sweeping statement, we always encourage our prospective and current customers to utilise the UK's leading charge point location app - ZAP MAP to understand how many charging points are available. Indeed, you will note that there are over 28,000 devices in 18,000 locations for UK drivers.
To assist further, their Google Map-based tool, allows you to not only find locations near to you but to also utilise their app as part of your route/journey planning. We also ask customers to install a charge point at their home and/or business premises to ensure that they have a positive experience.
With some energy companies offering preferable overnight charging pricing options, this can be a cost-effective process. For those without off-street parking, research is key. There needs to be an understanding of the local charging infrastructure around you (and its corresponding cost).
Is charging the same price everywhere? Absolutely not. Just like the petrol stations, there is no one price for the energy you need and the driver is responsible for understanding the pence per kW (similar to the pence per litre at a petrol or service station). What is also important to take into account as part of your range analysis is the speed of charge on your EV (the Charging Rate) and the speed of the charge point you are connected to.
To make your EV journey as seamless as possible the e-car website shows this under "Battery & Plug Type"
Understanding Charge Speed on an EV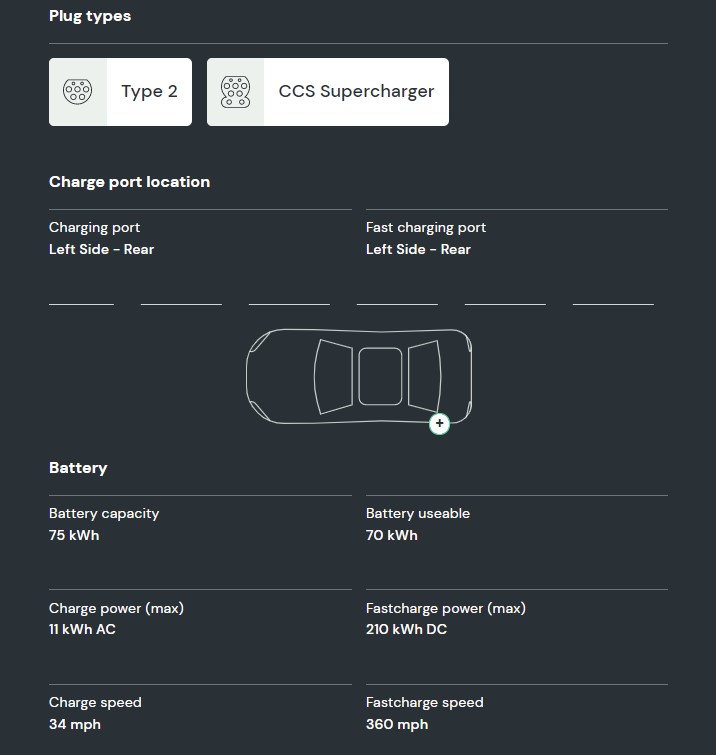 Moving into 2022, we expect another year of product and Tech developments across the electric car industry.. One of the biggest queries which customers are raising - which EV will be the one to watch in 2022? While this is always a subjective question, as it depends on car types, aesthetics, budgets and availability, the new Tesla Model Y, which is landing into Tesla stores across the UK during January 2022, is set to be the forerunner.
This new SUV option, is somewhat smaller and cheaper than the Tesla Model X and is a true alternative to the Audi Q4, VW ID.5 and Mercedes EQC. Available as either Long Range or Performance, this SUV EV is already getting positive feedback from the general public. Some of the main reviews suggest this has a better ride quality than the Model 3 with better visibility and even more space overall. It is no surprise that the e-car lease's best-selling car of January 2022 has been the Tesla Model Y!
Tesla Model Y Hatchback Long Range AWD 5Dr Auto
In terms of the car shown, Tesla Model Y Hatchback Long Range AWD 5Dr Auto, this is based on following configuration: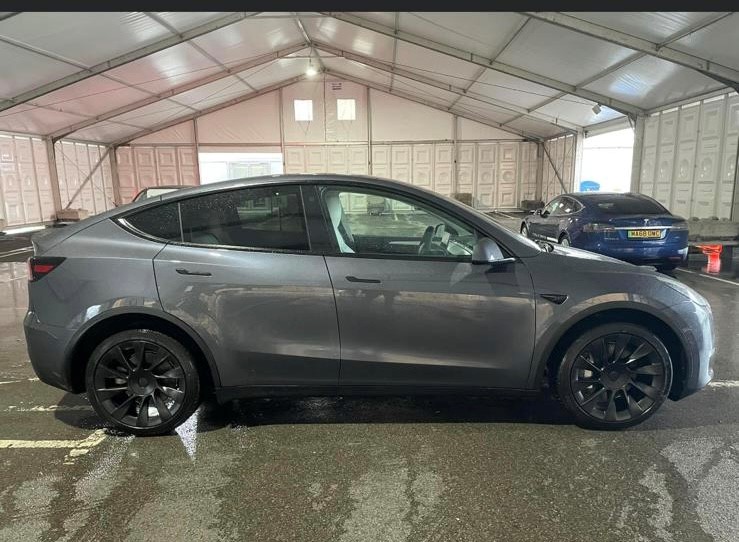 Midnight silver Metallic Paint
Premium material - Black and white with dash trims
20" Induction alloy wheels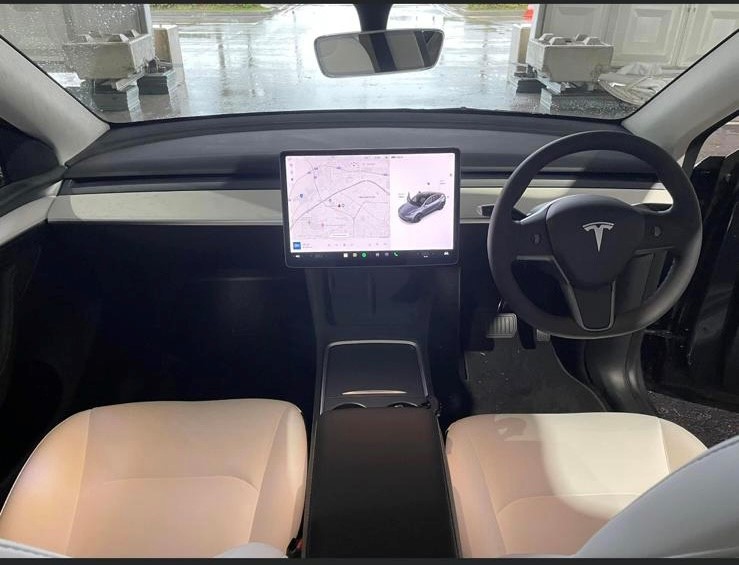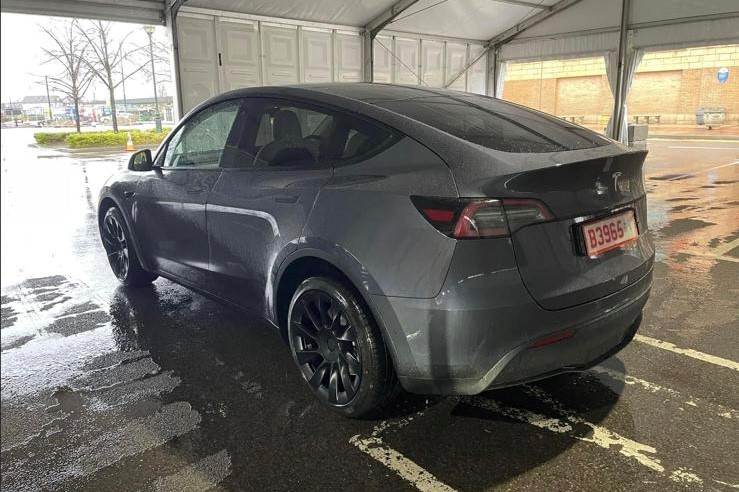 For more information on the UK's best Tesla Model Y leasing deals, just head over to our website -Our team of experts are on hand to ensure your experience is a positive one.