Vauxhall Mokka-e (all-electric) SUV - which works best electric or hybrid?
At 2022 both personal and business leasing customers are facing some tough fuel choices - more so with 2022 being an iconic year for record-breaking petrol and diesel prices! For the first-time, petrol averaged over £1.91 per litre, with diesel reaching £1.99 on average.
This sobering statistic has been poorly received by many of the UK drivers who also face tough decisions with an increase in food prices, gas prices and electricity prices. The cost of living is continuing to increase, as inflation begins to influence many of our decisions on what we do next with our transport solutions. Should we even have a car (and can we afford one)?
It would be easy to say that electric cars are the answer and that we should all just jump on board with Government's 2035 "transitioning to zero emission cars and vans" strategy But, life is not so simplistic and even we, as specialist electric car and van leasing brokers, do understand that there is a plethora of key information to understand and overcome before the sale of new petrol / diesel vehicles ends in 2030, with fully-zero emission only being produced in 2035 and beyond.
This isn't just about producing a huge number of electric cars in a variety of segments; this is about charging infrastructure at home / work / public domain, incentives and grants, electricity tariffs, dealership and broker education plus a robust used-EV market. It is the latter aspect, the used electric vehicle market, which is going to be instrumental to all of this and companies like us, do need this to operate properly to ensure new vehicles can be offered with confidence and competitive residual values.
And cars like the Mokka-e, the small electric SUV from Vauxhall, are great additions to the EV industry. So many of the recent EVs have been aimed at the company car, salary sacrifice and luxury car market, where price sensitivity is less obvious and budgets are more healthy.
For the consumer market looking to PCH or PCP a new EV, there is a more careful decision making process to undertake. For a starter, many customers need sub-£30,000 car options not to mention a practical car which is both ergonomically and technologically sound. For one of Vauxhall's early attempts, it's fair to say they produced a positive addition to the UK's EV market.
With a modest usable battery of 45 kWh (like CC in a petrol / diesel), this electric SUV will offer a combined winter range of 130 miles, with summer improving this to 175 miles (on a full charge) - so when you are asked "how many miles will the Mokka-e do?", you can say around 150 on a full charge. With 100 kW (or 134hp in combustion speak) this allows for 0 - 62 time of 9.2 seconds and top speeds of 93 mph.
To compare the EV Mokka against a combustion, this has a fuel equivalent of 144 mpg. And charging times are not too slow either, with the 11 kW AC providing 5 hour 0 - 100% times and the 101 kW DC capability making way for 25 minute 10 - 80 % times. But the Mokka does face great competition from the Peugeot e-2008, Kia Niro EV and Hyundai Kona electric.
But deciding between the electric cars above isn't all a customer needs to do. With the onset of electrification, it hasn't just been pure electric which has seen innovation and growth. Alternative fuels like hybrid and plug-in hybrid have also been launched with considered enthusiasm too. While we are not here to say to a customer that a hybrid is better or worse than an electric car, it is true to say that this tech has led to confusion as qualifying exactly WHAT a hybrid car is. For some unknown reason this has become a task. In simple terms, you can lease or buy the following options:
A Mild-Hybrid - many manufacturers have introduced small lithium batteries to their vehicles as part of their carbon-reduction and eco strategies; some will even use the letter "e" after a model description to denote this provision. In reality, these vehicles have small batteries which operate in conjunction with the combustion engine to reduce the CO2 emissions. The electric element of the car will not operate independently of the combustion motor, so "zero-emission" driving isn't part of the process. The disadvantages, or biggest problem, is that the electric element is nominal and should not be considered by those drivers wanting a true EV experience. The benefits are the lower CO2 emissions, for the environmentally conscious and company car tax user, plus the fact you do not need to plug this into an external charge point. The so-called "range anxiety" does not exist with a hybrid;
A self-charging Hybrid - much like the hybrid above, this petrol or diesel engine is supplemented by a lithium battery. The key difference between a full or self-charging hybrid and the mild version, is that the former will offer great CO2 reductions along with electric-only driving for a few miles. But don't expect long distances to be completed on the battery, as this vehicle will probably deliver 2-4 miles only. For stop/start and urban driving this can be a beneficial solution, particularly when regeneration braking will assist. Of course the improved CO2 can assist your company car tax liabilities. The issues, or disadvantages, are that you are still emitting more CO2, the EV-range is massively limited and high-mileage drivers will see big fuel bills. However, the obvious advantages are the ease and convenience, compared to a pure EV, along with the ability to enjoy zero-emission driving; or
A Plug-In Hybrid (PHEV) - not to be confused with the hybrid options above, this "half-way" solution is a much more evolved form of combustion technology. Combining a petrol or diesel engine with a bigger lithium battery, this popular segment of vehicle allows a customer to enjoy more significant electric-only driving, usually 10 - 30 miles, together with the inherent safety net of a petrol or diesel engine. And unlike a hybrid, the size of the battery does mean that brake regeneration is not as sufficient, so a charging solution must be sought. With the smaller battery, some customers may use a standard 3-pin plug at 2.3 kW whereas others may go for a true domestic charging point at 7.4 kW. The benefit of PHEV is the longer zero-emission driving coupled with the much reduced CO2 emissions; for company car users this represents a big tax saving. But for all customers, this can be seen as a conduit from combustion to electric, particularly for high-mileage drivers. With a diesel PHEV, the diesel engine will operate efficiently on motorways with the electric option assisting for town and city driving. For some customers who do have concerns around range and charging, this can be a useful safety net. Plus the bigger battery does allow more robust electric driving experiences. The clear disadvantages of a PHEV are that you are still emitting CO2 from the tailpipe and, for those customers who do not charge equally, this becomes an inefficient combustion vehicle.
As we continually suggest throughout our electric car guides, do ensure that you conduct the correct review and analysis of which fuel type is the best. It's easy to elect for the cheapest rental, or the most attractive vehicle, without a truly balanced overview. And like many situations, what is BEST is often subjective to your needs and requirements. It is rare that a perfect solution exists for every type of customer.
Vauxhall MOKKA-E Electric Hatchback 100kW SRi Premium 50kWh 5dr Auto (Pure Electric Vehicle)
In terms of the car shown, the Vauxhall MOKKA-E Electric Hatchback 100kW SRi Premium 50kWh 5dr Auto (Pure Electric Vehicle), this is based on the following configuration:• White Jade Brilliant paint
Fabric/Leather effect - Minstral and Jet black fabric leather-effect seat trim inserts with Jet black fabric side bolsters
Red upper window moulding
18" bi colour alloy wheels with red accents
Mode 3 charging cable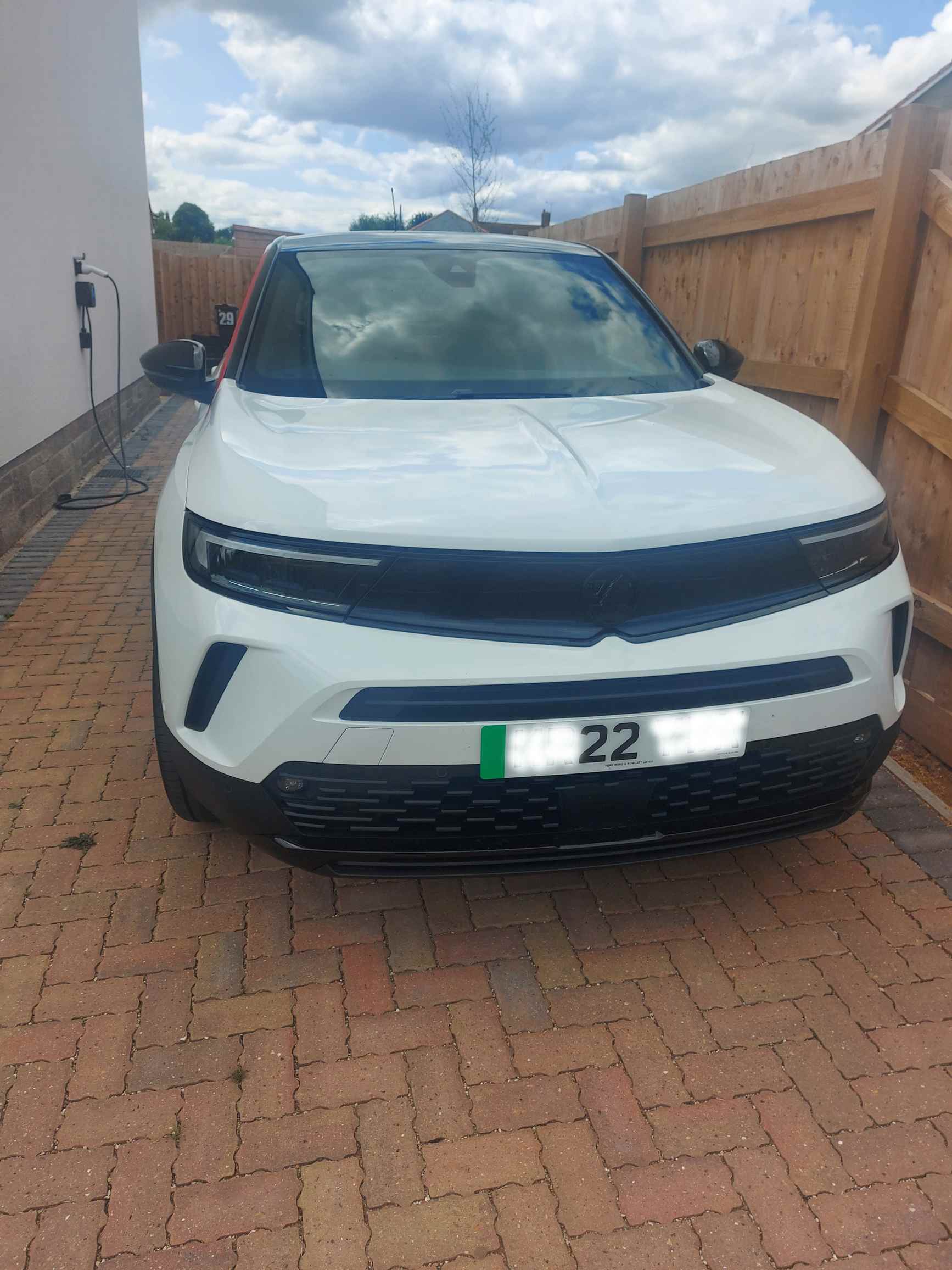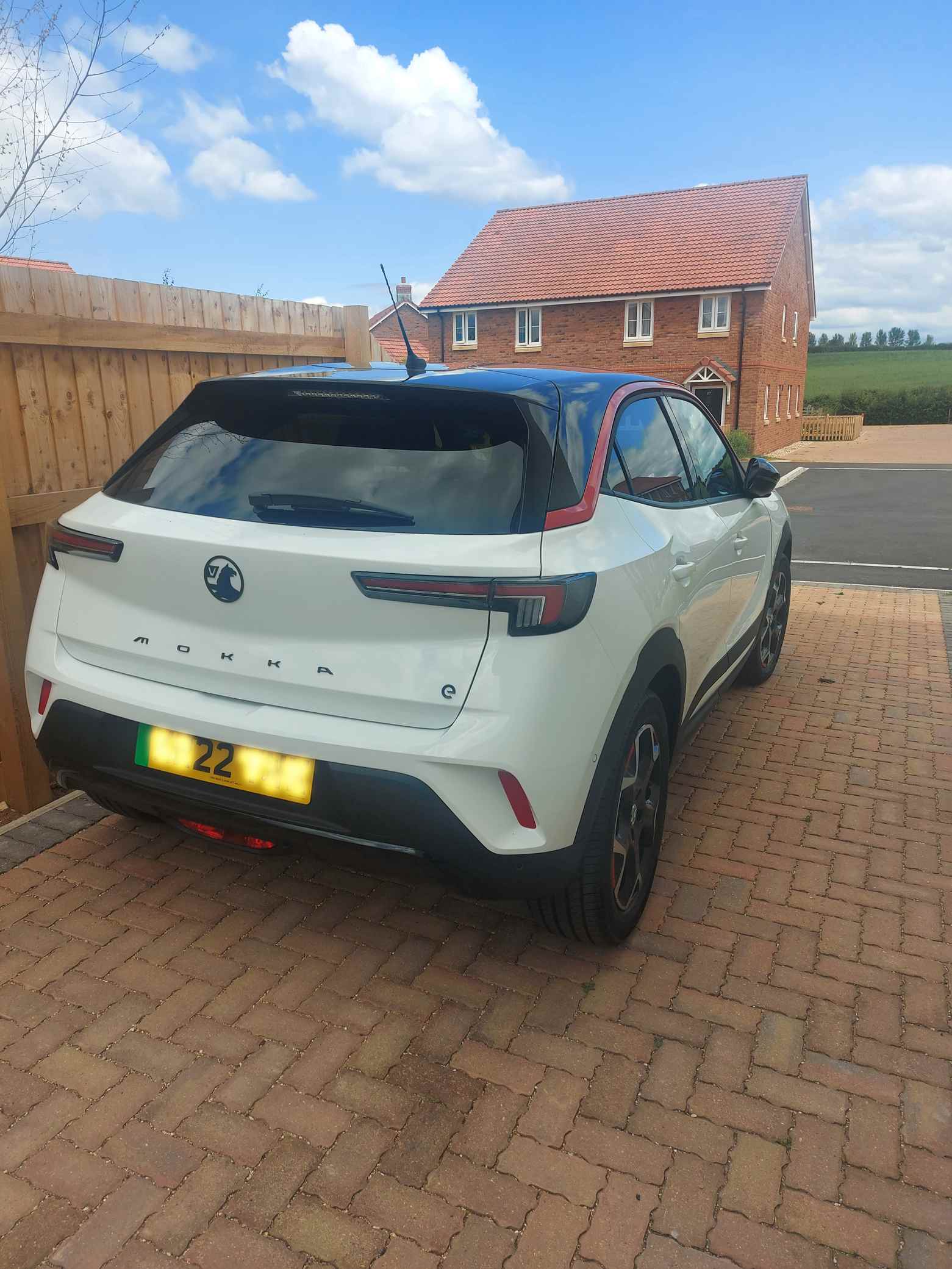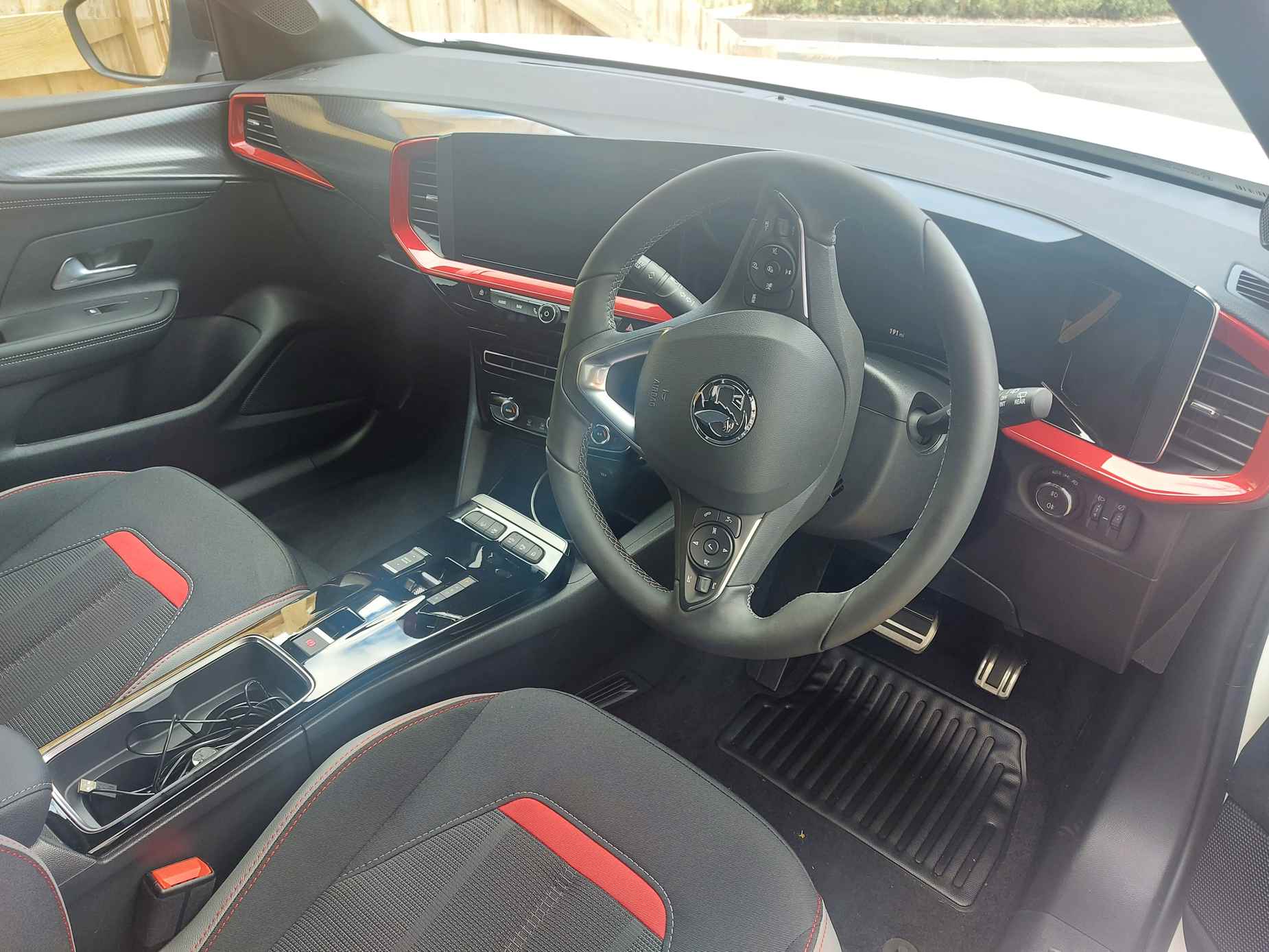 What is the range of the Vauxhall Mokka-e?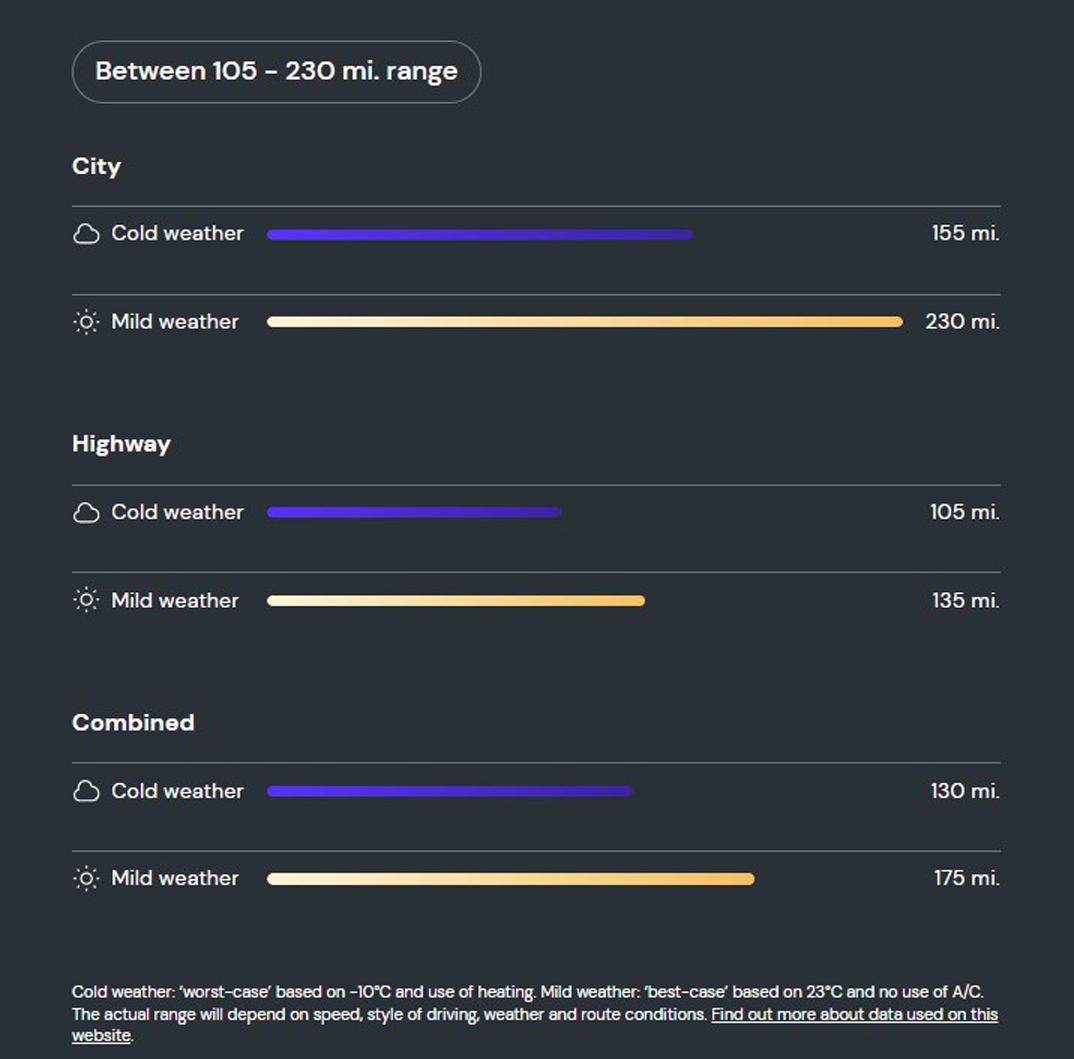 What is the battery capacity and charging speed on the Vauxhall Mokka-e?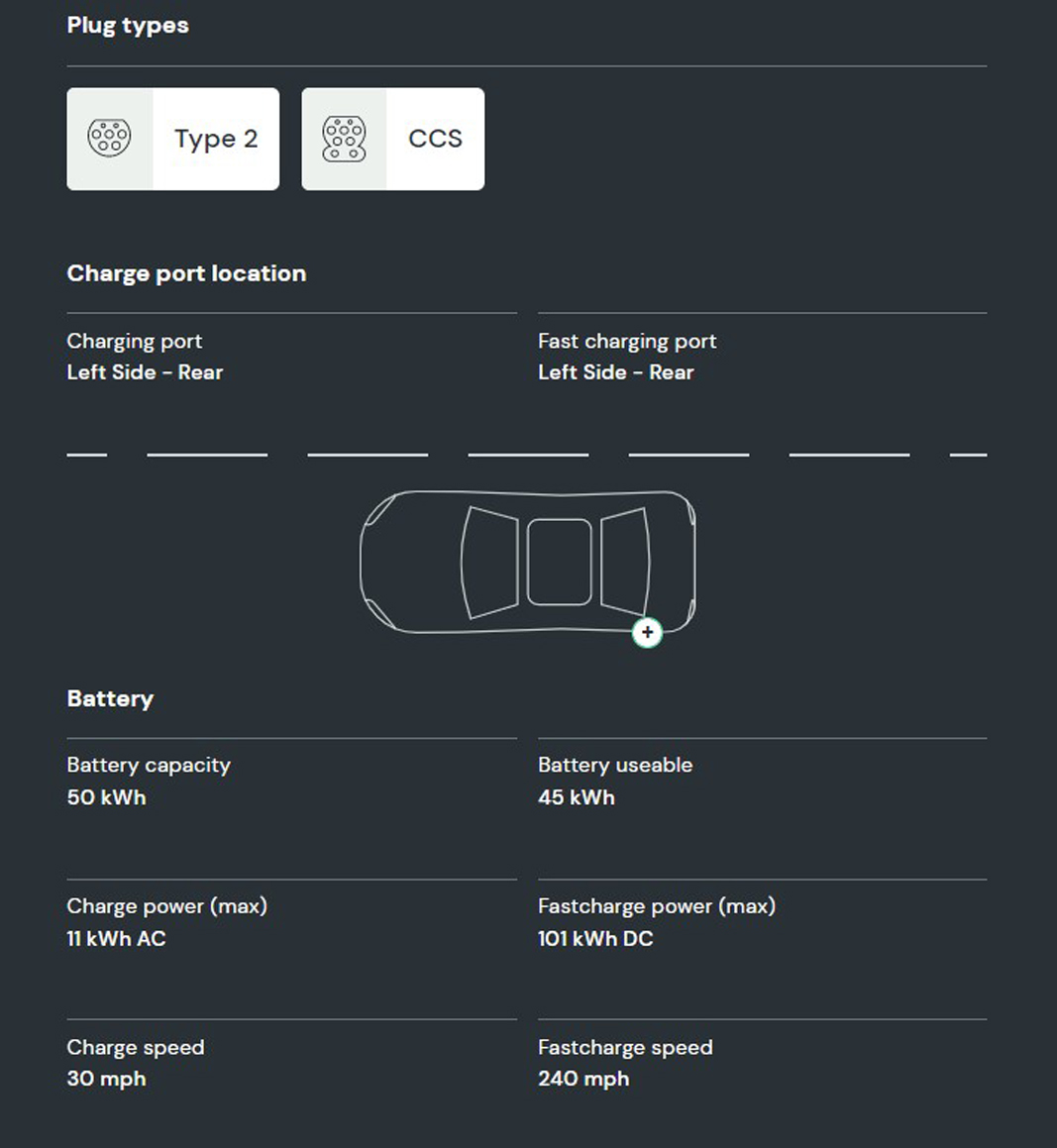 How long does it take to charge the Vauxhall Mokka-e?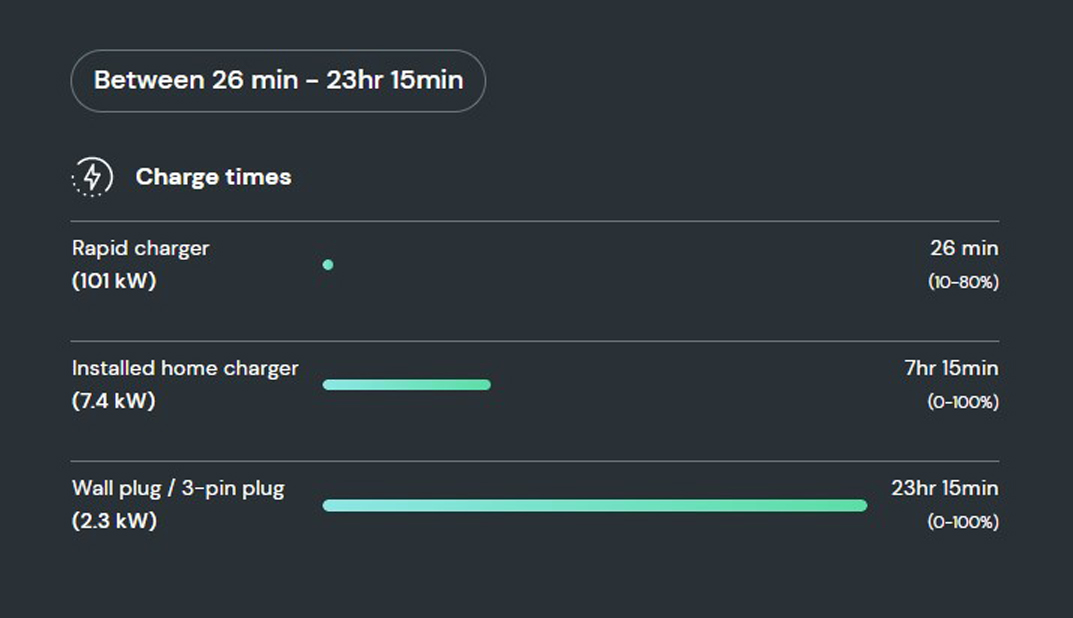 What is the company car tax on the Vauxhall Mokka-e?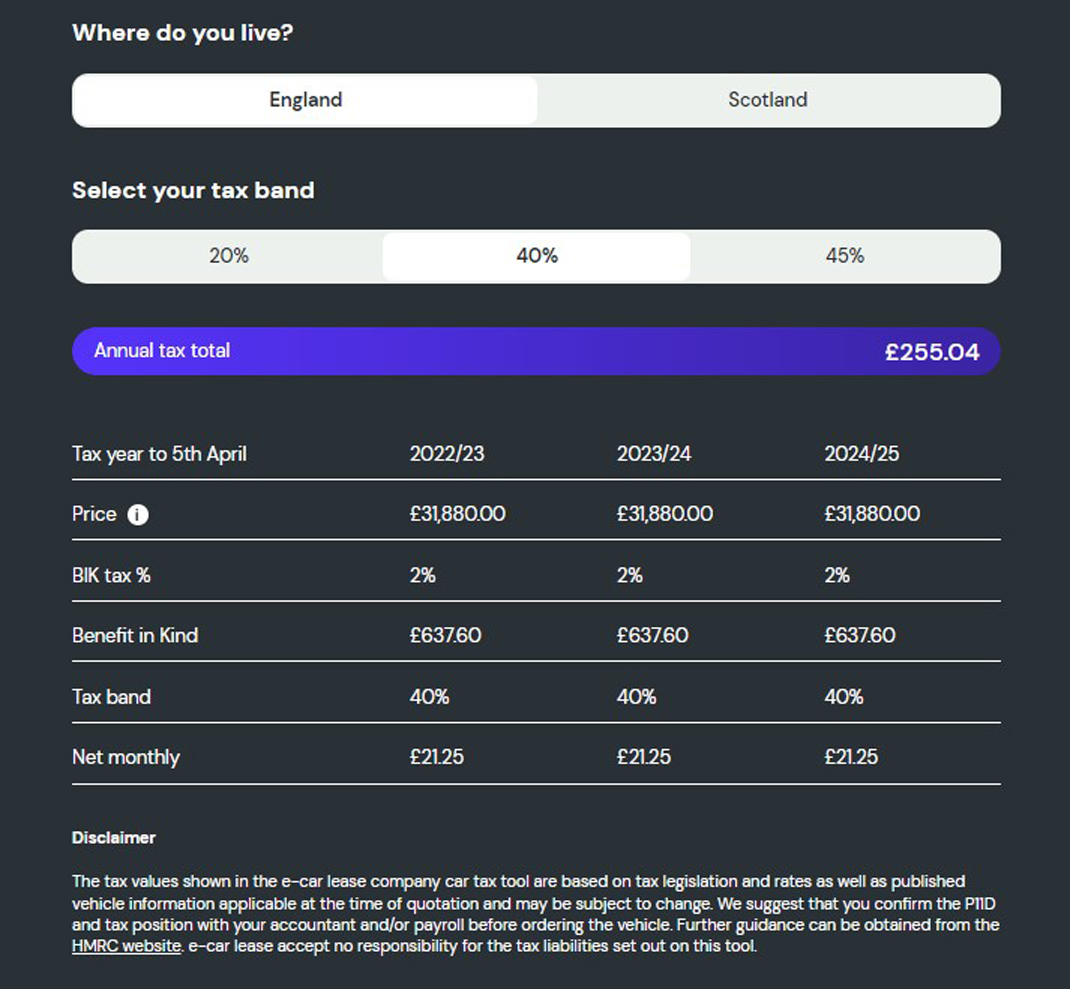 Where can I charge the Vauxhall Mokka-e?