The Volkswagen ID.4 - When can I get one?
The VW ID.4 quickly became one of the UK's favourite pure electric SUVs when it was launched to bolster the ID.3 hatchback. So what type of car is the ID.4? This is essentially VW's electric Tiguan option, in the same way that the ID.3 is the electric Golf alternative (there used to be an e-Golf which was discontinued in anticipation of the "ID" range).
VW were among the first manufacturers to delve into electrification with their e-UP! and e-Golf but their ID range has seen the group re-invent their product and introduce new and exciting designs and innovation. While the ID.3 was the 3rd best-seller in 2021 (with 12,000+ registrations), the ID.4 did not feature in the list. This was actually not through a lack of popularity or a pricing issue; it was very much down to availability and stock issues which started to impact the car industry in 2021.
So when can I get the VW ID.4?
In theory you can order any number of motors and trims for example the Life, the Style, the Family or their performance options the Max and the GTX. However, you may also notice that there have been a number of changes, as vehicles are added or removed on an ad-hoc basis. While some of this relates to their 2022 revisions, where rapid charge speeds were increased to 110 kW or 135 kW (model dependent) some of this relates to ongoing issues in the worldwide car industry disruptions which have affected the UK's consumers with some vigour.
For some customers who ordered their ID.4 as far back as 2021, they may still be waiting for their new EV to arrive and wondering why there are such delays. Indeed, some customers may also be wondering why it isn't possible to order certain models or motors. Since the onset of COVID many manufacturers either reduced or ceased production and did not forward order key components like microchips for their vehicles.
At 2020, many of us thought that the world would ultimately shut down for a period of months or even years. In the UK, between March and September 2020, a period of lockdowns and restrictions did lead to many industries closing. It was thought that non-essential purchases, like cars and vans, would be placed on hold while the world managed an unprecedented period.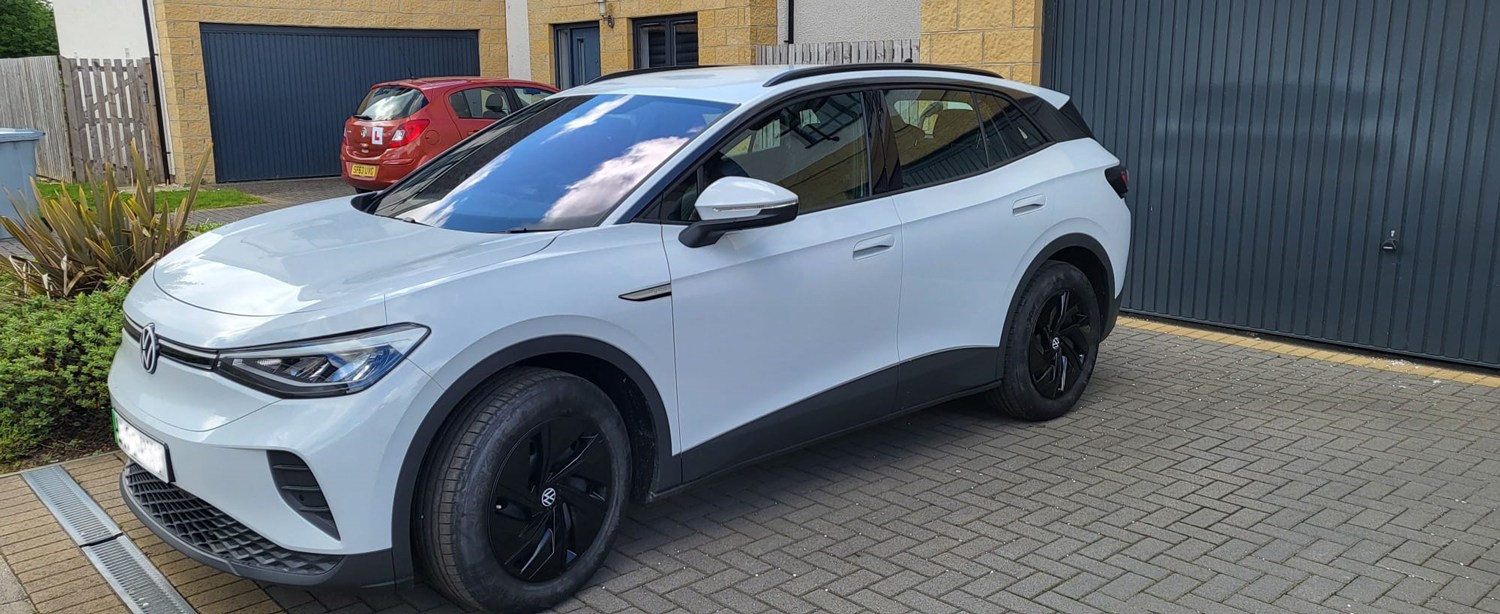 But what shocked many of us was that the ongoing restrictions, which included holidays, led to many customers turning towards a new car purchase / lease. In particular, with many customers working from home and reducing their mileage, the notion of pure electric cars soon began to grow in popularity. 2020 will be known as the KEY year for electric car adoption in the UK (with the Tesla Model 3 being a fundamental part of this).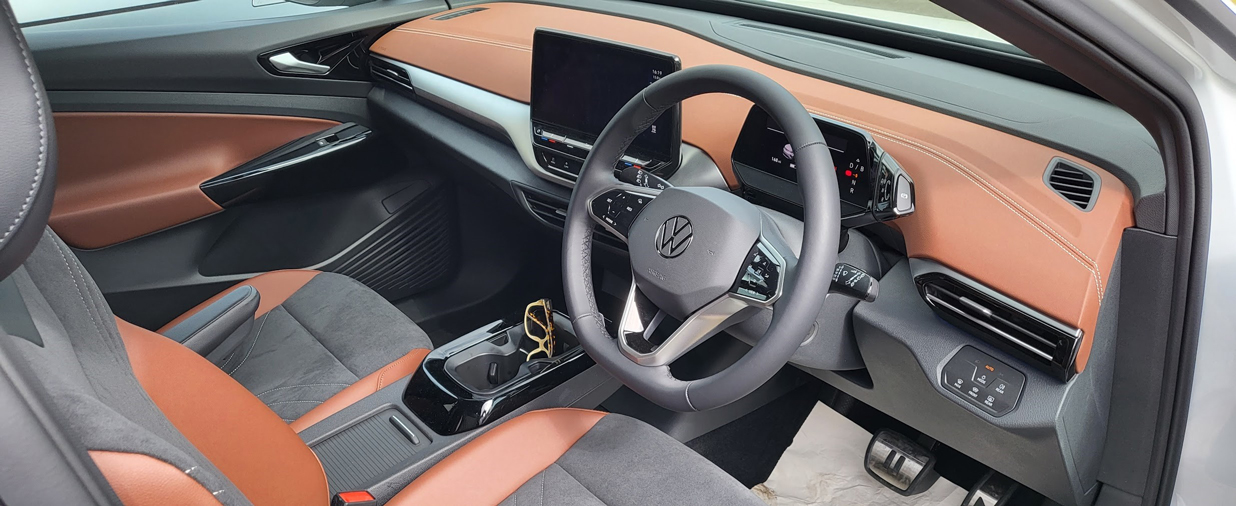 With demand being so high, it wasn't long before many cars ran out and lead times started to change from weeks to months. The situation has now become so significant that certain manufacturers are now quoting lead times in years! As a result, many personal and business leasing customers have been forced into the used car industry, where dealerships, car super markets and online retailers have flourished.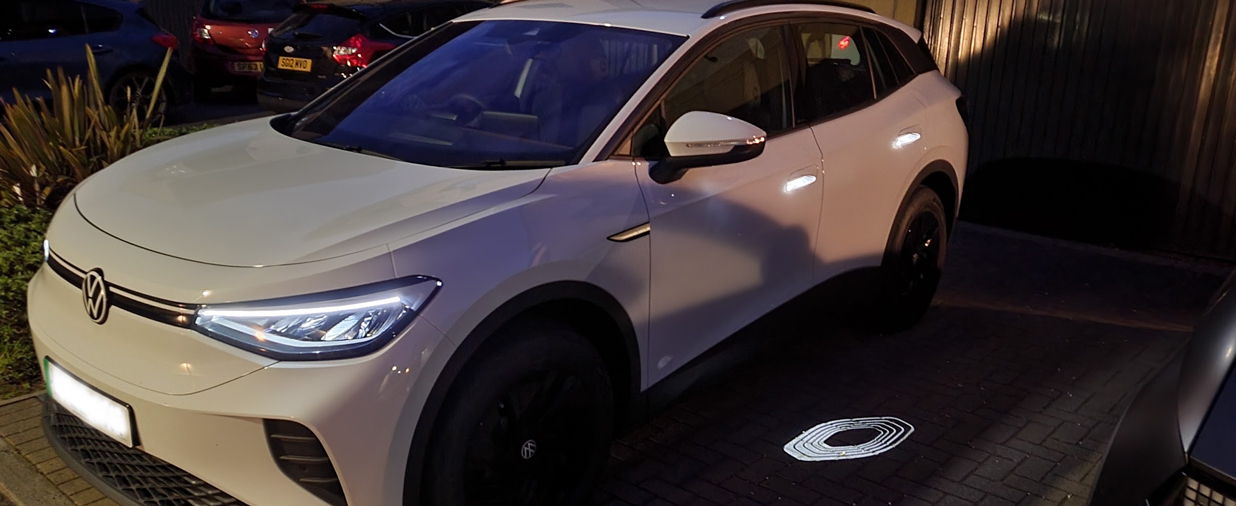 But this really is just a moment in time and may well end as quickly as it begun, with more new EVs going into production. To add to the low stock and high demand, the exiting of the EU for the UK together with a war in Ukraine, has added to disruptions, price increases and logistic issues. The buoyancy of the automotive market is very much a topic in every media outlet . Add to that the cost of living which is now increasing to such extent, that the Bank of England had to impose an interest rate increase last week to 1.25% in order to tempor the ongoing inflationary concerns.
For many ID.4 personal and business lease customers, this means that searching for the best leasing deals really isn't their primary concern. Stock, or allocation, is now the primary motivator for transacting with a leasing broker, finance company or dealership. Each business will have different relationships / availability and some may have access to stock whereas as others will be reliant on factory order build times.
We each have bespoke relationships and this means that as a customer, you need to qualify the offer. Regardless of how cheap a battery electric vehicle is to lease, if the company cannot provide an accurate time frame, and that is important to you, then the offer simply isn't suitable. You should always ask whether or not the option to lease is Stock (deliverable in 14 - 30 days usually), Allocation (usually 1 - 4 months as build slots are guaranteed) or Factory Order (bespoke order which can take 3 months to 3 years).
And will the ID.4 give me, or the company car drivers, enough range?
Often one of the first queries from our first-time EV drivers is the distance they can expect to cover on a full charge (100%). To be clear, there is never just one figure as there are facets like temperature, speeds, acceleration and charging habits which greatly impact this. Range could vary by 30 - 40%, which is why our e-car lease "Living with your …" tools set out this in detail. Looking at the ID.4 options, please review the below:
ID.4 Pure - the usable 52 kWh battery delivers cold weather driving of 175 miles in city conditions and 125 miles on motorways. In warmer weather, expect 260 miles in the city and 160 miles on a motorway;
ID.4 Pro - the usable 77 kWh battery delivers cold weather driving of 250 miles in city conditions and 180 miles on motorways. In warmer weather, expect 370 miles in the city and 230 miles on a motorway; and
ID.4 GTX - the usable 77 kWh battery delivers cold weather driving of 245 miles in city conditions and 175 miles on motorways. In warmer weather, expect 360 miles in the city and 225 miles on a motorway.
If you, or the fleet manager, need any advice or information on the range of any EV, either use our bespoke electric-only car leasing website or call our expert team.
VW ID.4 Electric Estate 109kW Life Pure 52kWh 5dr Auto (Pure Electric Vehicle)
In terms of the car shown, the VW ID.4 Electric Estate 109kW Life Pure 52kWh 5dr Auto (Pure Electric Vehicle), this is based on the following configuration:
Glacier White Metallic paint
Art velours microfleece cloth - Platinum grey/Dusty grey dark with Florence brow
18" Aero steel wheels
Mode 3 32-amp / 7.2kW charging cable for charging at public charge points
What is the real world range of a VW ID.4 Life Pure?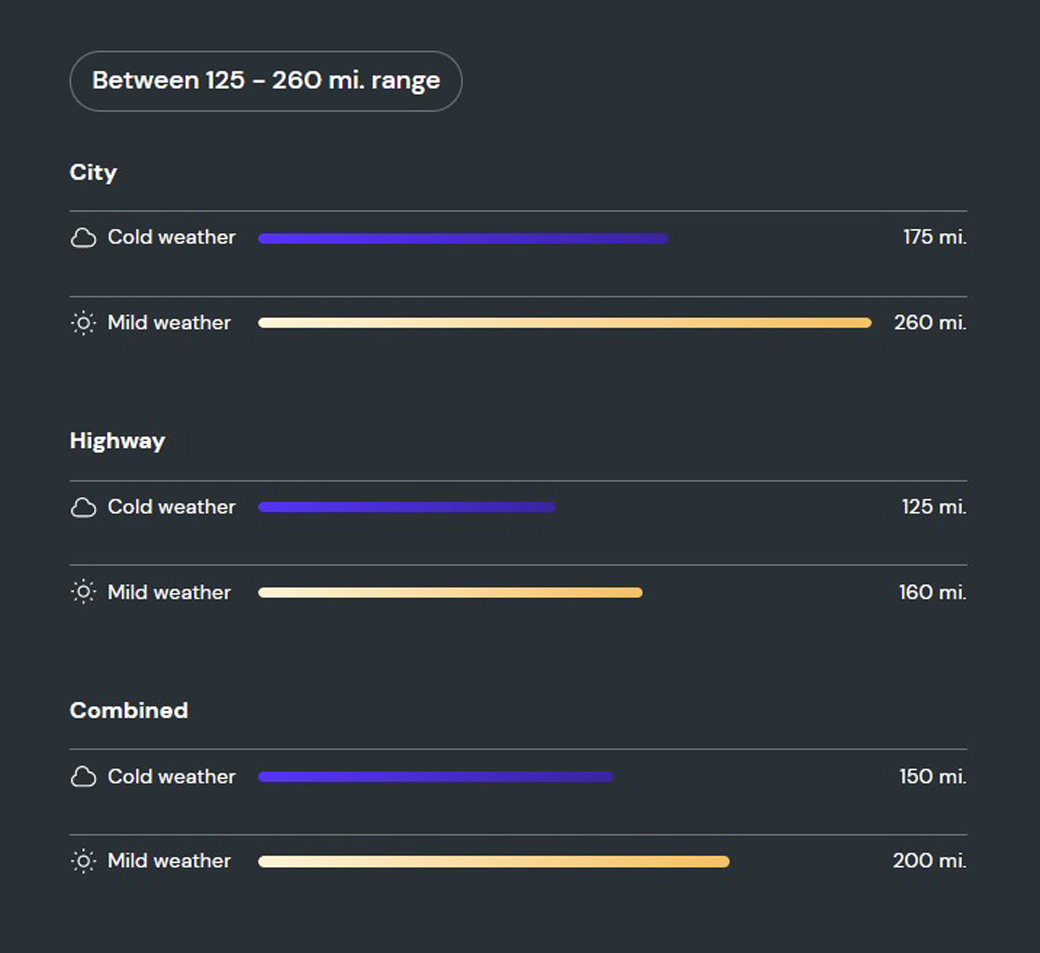 What charging capability does the VW ID.4 Life Pure have?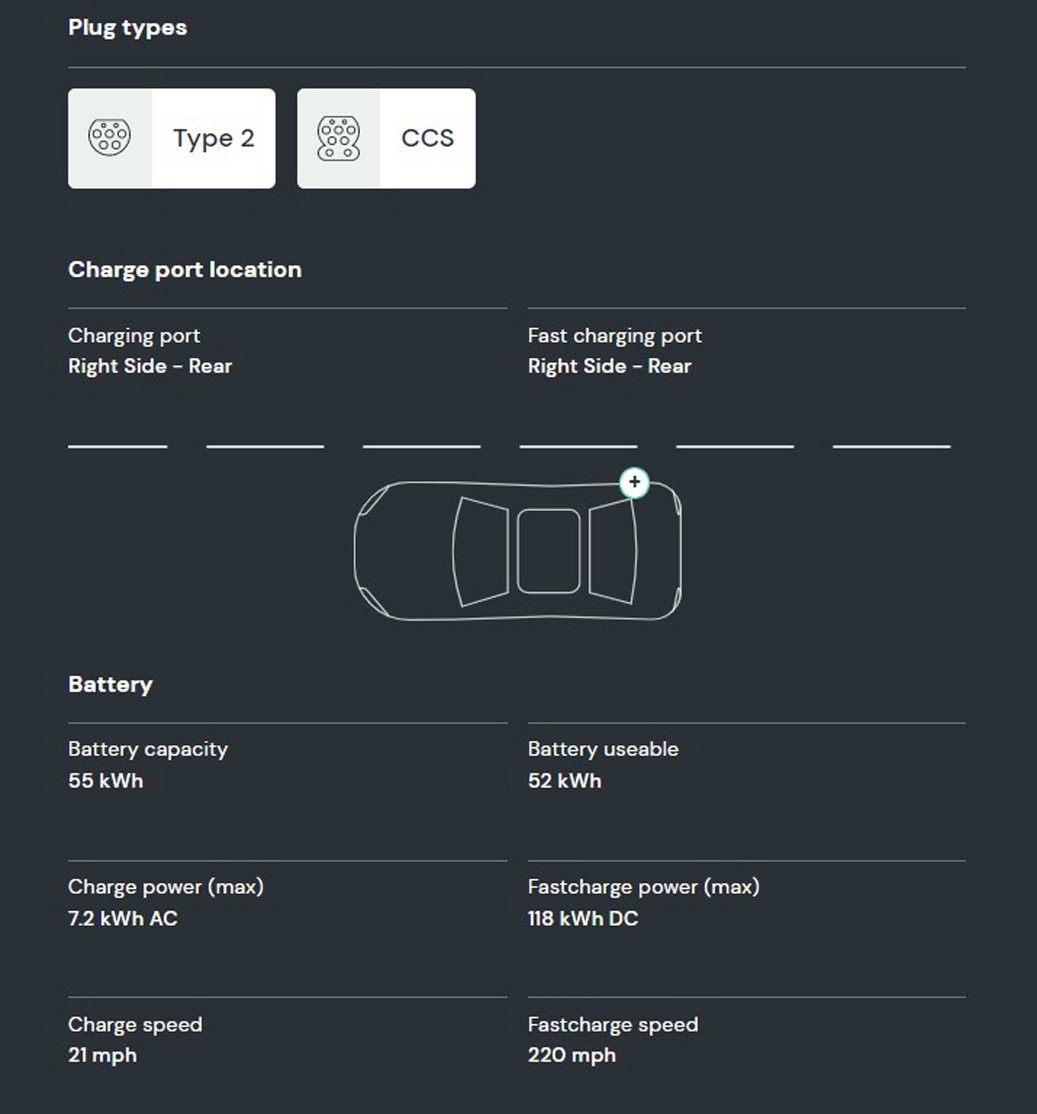 How long does it take to charge a VW ID.4 Life Pure?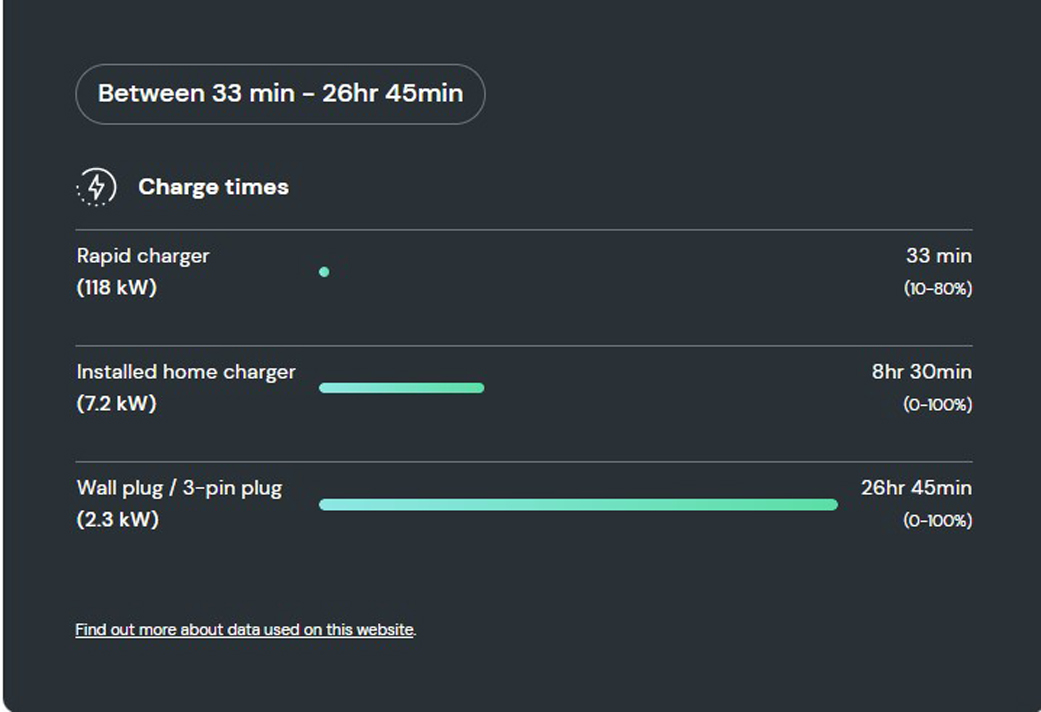 What is the company car tax on the VW ID.4 Life Pure?