Why are electric cars so expensive to lease?
A common question which gets raised to our e-car lease team but certainly one which needs some considered thought and analysis. The seismic growth of EVs between 2020 - 2022 has been astounding, even for a specialist electric car leasing broker like us. But it's true to say that it hasn't been a plain-sailing journey, with a series of obvious obstacles which have impacted the transition.
Pushing most of this via their "Transitioning to zero emission cars and vans: 2035 plan" is the UK Government who have made it clear that the UK's national fleet must change. Whether personal and business want to go electric or not is somewhat immaterial; in the next 10 years you will have no choice on the matter save for the electric v hydrogen debate.
But as part of the key document above, it is clearly noted that the upfront cost of a BEV is higher than many petrol or diesel alternatives, which is an obvious barrier and concern for many new EV customers. Part of the issue is that a significant proportion of the early product has been launched in the luxury / prestige / company car markets; list prices of £40,000 - £50,000 and above are common.
While the volume of sub £35,000 options to select is increasing, it is inescapable that most of the investment has been into the more higher priced product. But in some ways this made sense to manufacturers as the first job was to raise the profile of electrification, which essentially translated into engineering eye-catching product with impressive performance and robust range / charging speeds.
By inference these are not cheap vehicles nor is the investment into creating them nominal. And, casting your mind back to 2011 when the plug-in grant was launched by the Government, there was initially £5000 contributed to this as part of encouraging a green fleet. Over time this has been eroded to £4,500 in March 2018, late 2018 it became £3000 before being cut to £2000 in 2020. As of May 2022 this is £1,500 for those vehicles with a retail price of less than £32,000.
However, with economies of scale for vehicles and battery production now increasing, not to mention a series of UK-based battery producers and engineers - see BRITISHVOLT - and you can sense that change is very much afoot. What is perhaps equally beneficial is that many manufacturers are now owned by one of only a handful of conglomerates - Stellantis, VW Group, Daimler AG, Ford Motor Company - to name but a few. Platform and technology sharing paves a way for efficiencies and cost-reduction at the small cost of individuality.
The future of EVs is very much less choice in terms of aesthetics, driving experience and personality but this is nothing more of an inconvenience when you consider the reducing purchase / leasing costs, improved tech and more accurate and efficient batteries.
But with "expensive" are you, or the fleet management team, really considering the full picture. The purchase, or finance aspects of the leasing arrangement, only tell you a small part of the story. Vehicles are more than just finance; there are running costs relating to fuel, maintenance, servicing, tyres and insurance. This is supplemented by company car tax and corporation tax which underpins the company car and salary sacrifice schemes operating in the UK.
Are EVs really cheaper to run? At e-car lease we encourage our customers to use the "Living with your …" tools on each deal which features on our website. What this tool essentially helps to set out is the costs relating to:
Finance - the monthly price for the vehicle with our select finance company;
Maintenance - (for an additional cost) the price for all servicing, maintenance, tyres and breakdown recovery;
Full charge cost - the cost of charging your EV from 0 - 100% based on your tariff at home, work or public network;
Cost per mile - using the charging cost and real-world range, we show what each mile costs compared to a petrol or diesel equivalent;
Company car tax - for company car and sal sac customers, we show the tax liability for the driver each month / year; and
Charge point - where required, we can include an introduction to a charge point installer for price comparison.
While it is accepted that EVs are cheaper to service and maintain than combustion options (an EV has significantly less moving parts) we have tools which do help customers work this out accurately. The key is not using a headline price to jump to conclusions on the viability of a product.
In particular, for fleets there are important considerations to the Whole of Life spending on the vehicle. For low-mileage city driving, it is somewhat unequivocal that electric vehicles are much cheaper, particularly if you agree a competitive tariff - the domestic max is £0.28 kWh until 30 September 2022.
For high-mileage drivers, with motorway journeys, they do need more due consideration as: 1) the EV will be less efficient and will offer a lower range; and 2) the cost of rapid charging on the public network is higher than at home or work. The expert team at e-car lease are here to offer the information and details which help you to understand this comprehensively and receive a suitable BEV.
For those company car and salary sacrifice drivers in combustion vehicles they will currently be paying hundreds, if not thousands, of pounds per month for the benefit of the vehicle. These vehicles are not "free" in that your employer may be paying or, or contributing to the vehicle, but HMRC will ensure that your salary is deducted by the appropriate amount.
This is calculated on the basis of the car's value (P11d), your income tax band (20, 40 or 50%) and the car's emissions (shown as g/km). The more polluting the vehicle is, the more tax you pay as a company car driver. For electric vehicles they are Zero-Emissions for tax purposes, meaning that from tax year 2022/23 - 2024/2025 a 2% BiK will be applied.
Using the e-car lease company car tax calculator you soon see the significant reductions in your monthly tax deductions compared to combustion equivalents. For many drivers, this tax-saving is akin to a mortgage or rent! For a company, a zero-emission vehicle enables 100% of the rentals to be offset against corporation tax; only 85% can be offset in cases of a 51g/km+ vehicle i.e. for combustion vehicles.
So are electric cars really so expensive? In short, there are some obvious discrepancies between some like for like comparisons BUT headline finance and lease rentals only tell you some of the story. Use our industry-leading "Living with your ..." tools to truly understand exactly what your new 100% electric car is costing compared to a petrol, diesel or plug-in equivalent. Then work out just how expensive, or great value, the electric car proposition really is.
On a side-note, the cost of COVID, microchip and parts shortages are creating short to medium term issues for the UK. The reduction in supply has created an increase in demand with prices on vehicles increasing due to discount and terms reductions. With EVs now becoming more popular, there has been limited discount and offer opportunities. This is disrupting the expensive argument.
BMW I4 Gran Coupe 250kW Edrive40 Sport 83.9kWh 5Dr Auto (Pure Electric Vehicle)
In terms of the car shown, the BMW I4 Gran Coupe 250kW Edrive40 Sport 83.9kWh 5Dr Auto (Pure Electric Vehicle), this was kindly pictured for us by a business leasing customer transferring their fleet from combustion to electric. The specification is as follows:
• Black sapphire - Metallic paint
Alcantara/Sensatec upholstery – Black
High gloss black interior trim
18" Double spoke light alloy wheels in bicolour with mixed tyres - Style 853
Mode 3 Charging Cable included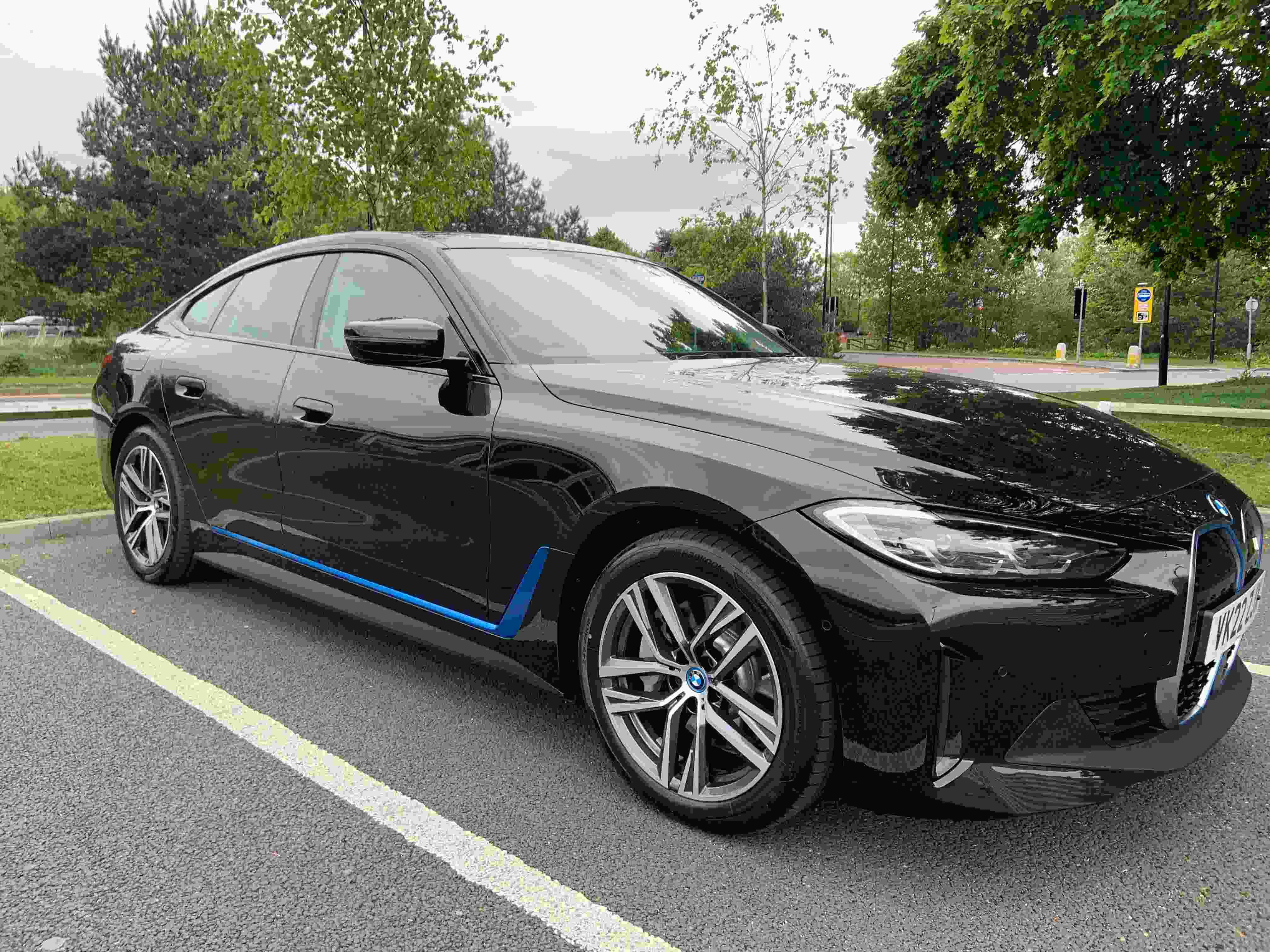 As standard the i4 Sport EV has some great specification like LED headlights, automatic tailgate, BMW Live Cockpit Plus, sport seats, air conditioning, heat pump, reversing assist camera, cruise control with brake function and 18" alloys.
But is the BMW i4 Sport expensive to lease? Take a look at our analysis below (Based on a 6 + 35, 8,000 mile per annum, driver-maintained contract for a BCH customer in England with 40% income tax threshold and a £0.15 kWh tariff):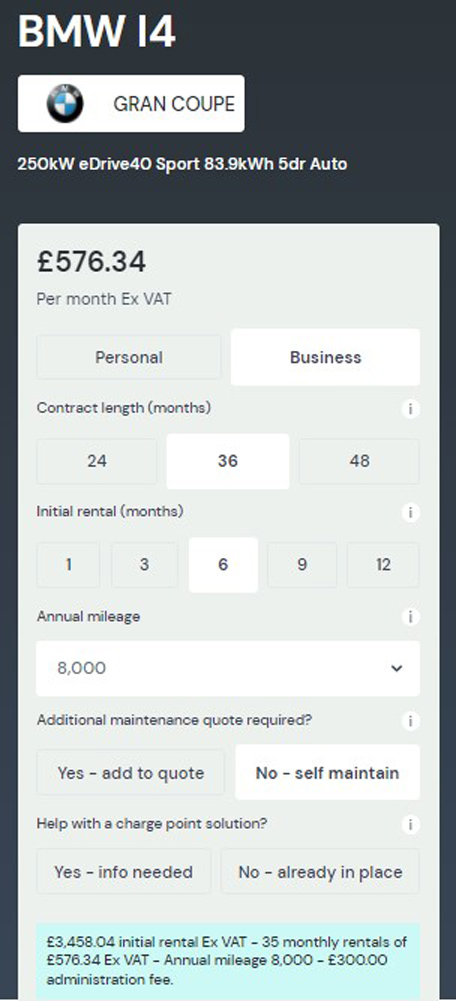 Key features and running costs of the BMW i4 Sport

What range does the BMW i4 Sport offer?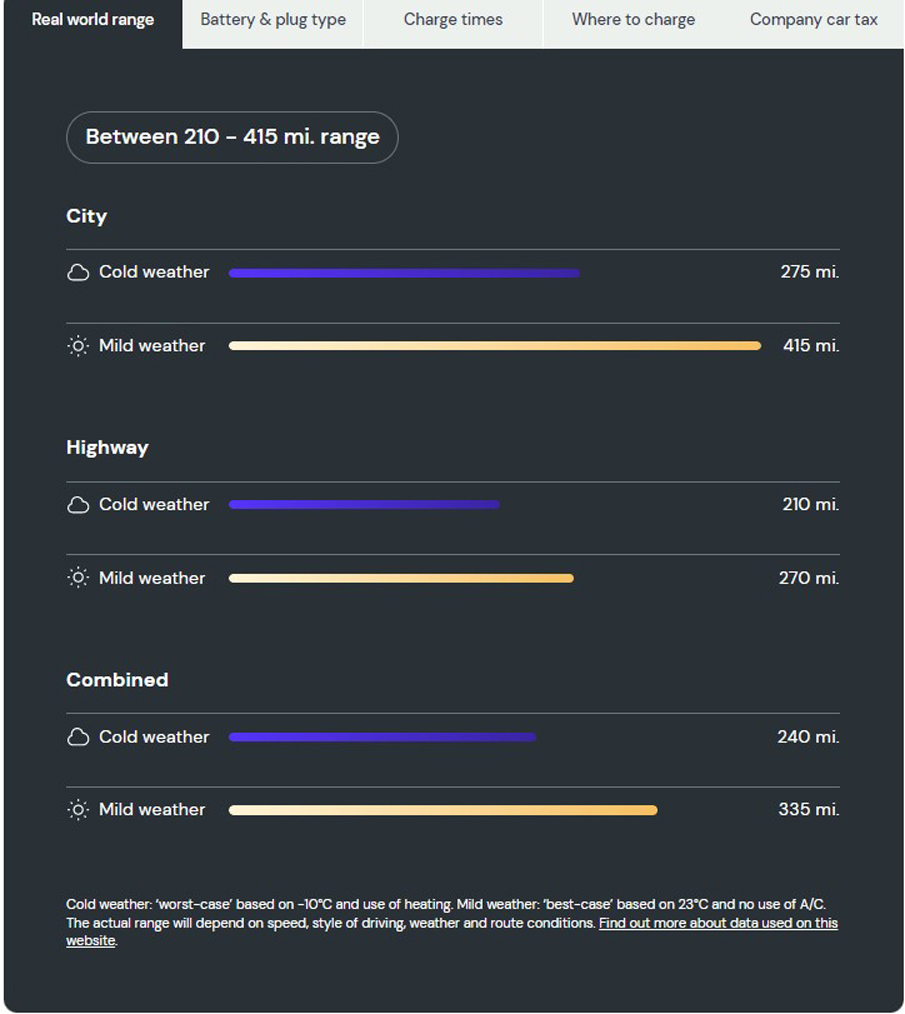 How long does the BMW i4 Sport take to charge?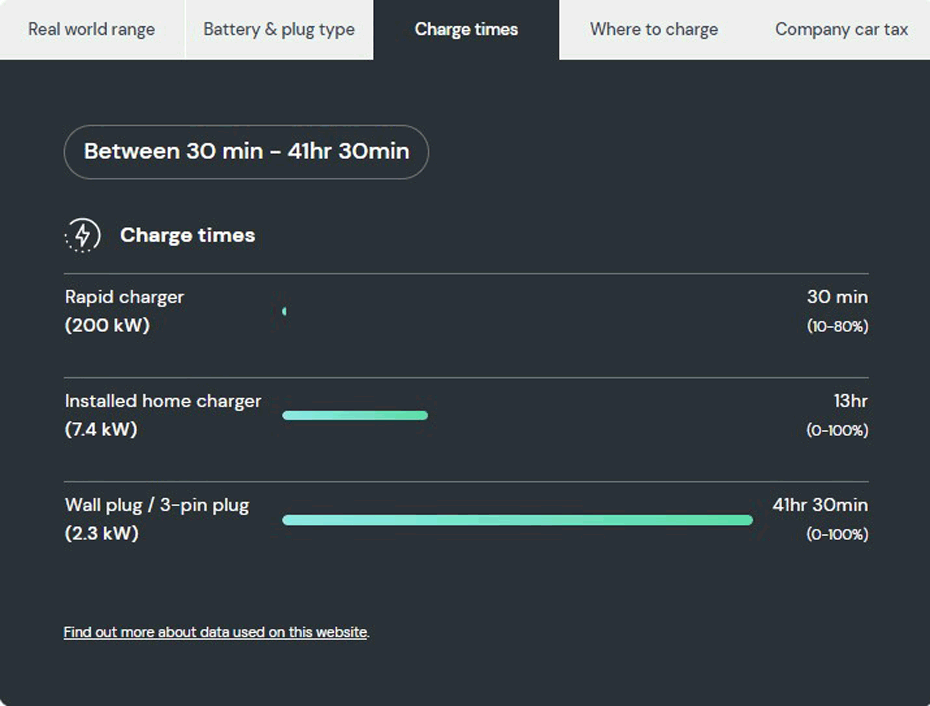 Company Car tax on the BMW i4 Sport